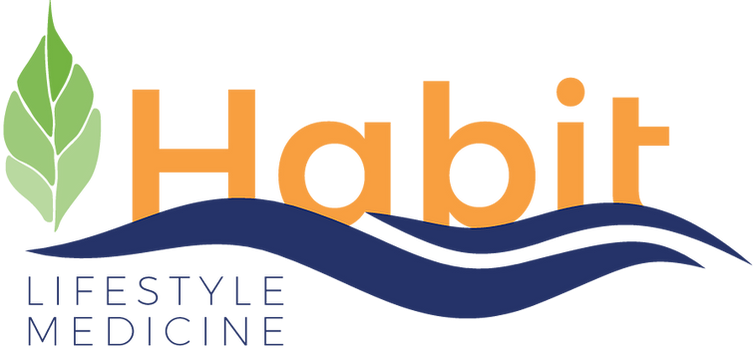 Live life fully, with greater energy, vitality, and confidence in your health.
Welcome to Habit Lifestyle Medicine.
Tools and habits for success




Mental and physical well-being



FIRST RESPONDERS: Want amazing health but lacking the clarity of how to get there?

You have health goals… but are you having trouble staying on track?

Are you confused about how to address your particular health concerns?

Have you wasted time, money, and energy on quick fixes which didn't yield the results you wanted?

Are your long hours taking a toll on your body and mind?

Does your lifestyle need an overhaul, but you don't know where to start?

Are you eating your way through your stress and feeling in a slump?
We Are Habit Lifestyle Medicine
​
Like most first responders and front line workers, you have taken your health for granted. When you've needed to fix something, you've turned to dis-jointed medical care, a regime which worked years ago (when you were young!), or the latest fad diet or exercise routine.
That approach is costing you time, money, energy, your health – and…a life lived fully.
If you are out of steam and don't know what to do next – we are here to help you.
We are Habit Lifestyle Medicine.
We are a collaborative team of health care professionals, coaches, and physiology specialists who will guide you in six key areas of optimal health:
Nutrition

Energizing Activity and Exercise

Restorative Sleep

Emotional Resilience

Meaningful Connections

Vision and Purpose
Our combined experience has helped thousands of people just like you reclaim their health and create the kind of life they want for themselves.
Check out some of our programs, like Thrive 2.0 & testimonials from happy, healthy clients HERE.
1. SCHEDULE A CALL
In this free call we will discuss your needs, goals and vision for your health.
2. PLAN THE JOURNEY
We will give you a personal plan that will get you on the right path to get the health you desire.
3. OPTIMIZE YOUR HEALTH
With the guidance of the Habit Team, you'll take action and enjoy sustainable improvement in your health and well-being